Sanjay Padode
Sanjay Padode is the Founder and Trustee of Vijaybhoomi Singapore International School – Junior College (VSIS). He is a true visionary and leader. He founded DaRT, the first online access to information and email services in 1993 in India . which was the first real time market data provider for the Indian Stock Exchanges. After 20 years in the IT industry Sanjay dedicated himself to the cause of education and took over as the Secretary of Center for Developmental Education, a not for profit society which runs the IFIM Business School in Bangalore. He is known to wear multiple hats in multiple capacities. He has been an advisor to the Karnataka State Health Commission. He has also been the executive member of Association of Indian Management Schools and currently he holds the portfolios of Secretary, of the Karnataka Chapter of Education Promotion Society of India (EPSI)and Member of Academic Advisory Committee of NIELIT (An autonomous scientific society of Department of Electronics and IT, Ministry of Communications and Information Technology, Govt. of India).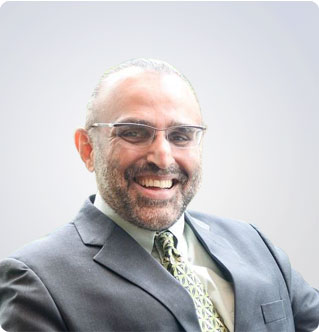 Jaspal Sidhu
Jaspal Sidhu, a Singaporean, heads the region's most reputed chain of international and private schools operating at multiple price points under the under the umbrella SIS &Inspirasi Group of Schools. The Group is in a strategic partnership with the International Finance Corporation (World Bank Group) and a private equity fund. Operating out of Singapore where the education system is ranked amongst the top in the world by OECD's PISA ranking, VSIS is the Group's next school in India.
The SIS Group was recently awarded the prestigious Financial Times (UK) -IFC (World Bank) global 2019 award in London for its transformational work in education. This year Capital Finance (Cfi.co), named SIS Group of Schools, as the "Best Educational institution in SE Asia" for its impact and value to communities and stakeholders. The Group's work has been featured in many of IFC (World Bank)'s impact stories as well as in publications like Forbes Indonesia.
Jaspal was part of a committee with Harvard University and IFC (World Bank) looking at developing a set of principles called "Ethics in Education" for development banks. Jaspal's work in establishing a set of universal qualities of an out-standing teacher (the EFFECTORTM model) attracted a partnership with Deloitte Singapore where the two organizations looked developing a scalable model through learnings from within and outside the education industry.
Jaspal sits as an advisor to the Indonesian Education Forum, a public-private initiative that looks to improving the standards of education in the country. Jaspal speaks regularly at international and regional education and investment conferences. Recent ones were in San Francisco, Singapore, Cape Town, Dubai and Thailand.