Real Global Education with World's Best Education System at Vijaybhoomi Singapore International School in India
Creative Activities
VSIS students get to play an active role in the classroom. They will be asked to think critically, to learn how to construct an argument and evaluate evidence. They will learn to work independently and to collaborate with one another to bring a project to a successful outcome (and if it's not successful, they'll also learn lessons from reflecting on why that might be).
With highly qualified and experienced VIJAYBHOOMI UNIVERSITY faculty, the students have easy access to a wide range of resources that supplement their syllabus. Using digital technology and a research-based methodology, students are empowered to gain mastery over their chosen subjects, in an environment that is both demanding and supportive. They are encouraged to develop an international outlook, and become confident, global citizens.
 Design Technology Lab: VSIS will help the students create exclusive materials in metal, wood and plastics for our 3D printers, which will add a new dimension to learning.
 Potter's Wheel: In the VSIS Art School there will be added excitement for those interested in the Japanese blue pottery.
Cooking Club: The enticing and savory aroma from culinary classes will entice many to take up cooking classes to learn how to cook the delicacies of Asia.
 Sculpture and Mural: Our lab will provide opportunities for students to develop their skills and display their talent.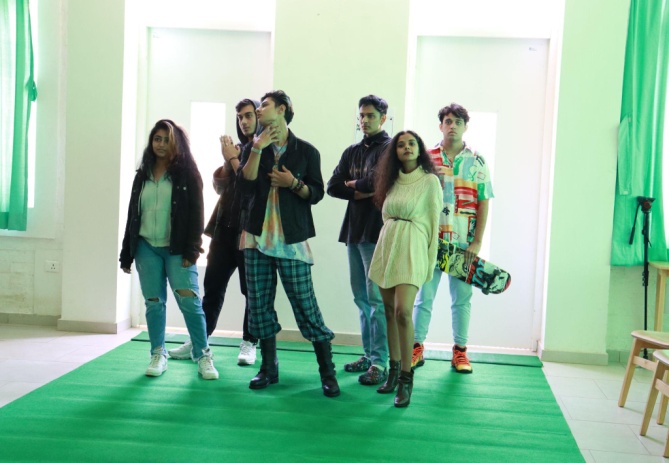 The Fashion Design Lab
The fashion design labs are designated to help teach design and create the costumes of Asia. Students will develop their own style, increase their confidence, and adapt to different cultures. Students challenge themselves by learning how to create their own clothing and home decor items to suit their own personal style . Besides the satisfaction of learning something new, they enjoy sewing which teaches discipline, calmness, and patience.
Theatre
Theater at VSIS enables students to approach situations in an array of different manners, which helps to develop creative thinking and new study techniques. Furthermore, it builds confidence which benefits public speaking opportunities. Having the ability to fully express yourself with clarity provides an entrepreneur mindset which will open many doors to future opportunities.
Debating
VSIS's Debating Society grooms students for the purpose of debate and improvement in extemporaneous speaking. The club not only prepares students for public speaking and inter-school competitions but also deliberates discussions on current issues of national and international importance to raise students' awareness levels and to inculcate in them skills such as critical thinking and qualities of self-confidence.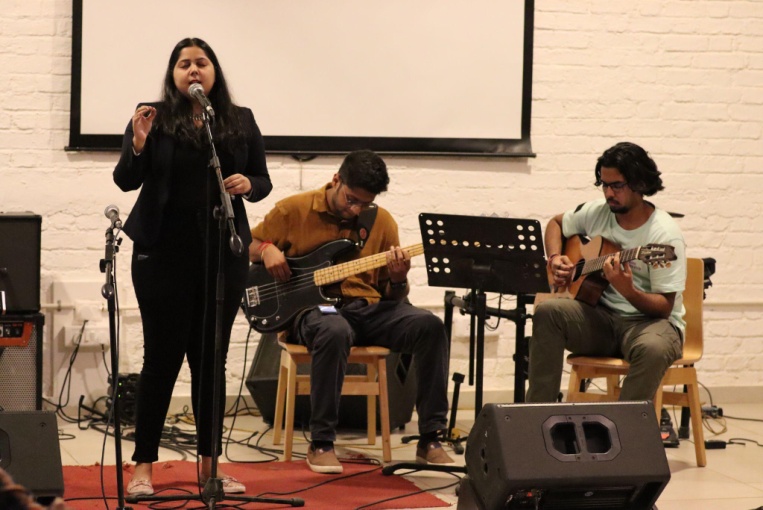 Music
Music is a part of everyday life and in every culture. It also plays an important part in other areas of learning. By using songs and instruments it enhances other areas of creative learning. Collaborative learning with the art department is a strong feature and reaches a climax during the annual Arts week.
Instrumental music classes for a wide range of instruments are available and students who play an instrument are encouraged to join one of our ensembles.
Dance
The different styles of dance (western and traditional) offered at VSIS, will ensure the children are free to express themselves and will be able to develop their creativity. It will also allow them to improve their physical fitness through fun rhythmatic mobility.
Mun
All students are encouraged to participate in MUN hosted by VSIS and other schools, across the globe. This educational simulation of the United Nations, where student delegates take on a contemporary view on political, environmental, social and financial issues offers the opportunity to come up with working solutions to solve problems.
It teaches them diplomacy, international relations, public speaking, researching, debating, critical thinking, leadership, teamwork and organizational skills.
Robotics
Through Robotics VSIS offers multidisciplinary practical, hands-on learning to students to understand important core CS-STEM subjects such as physics, math, design, construction, structures, engineering and programming.
Sports at VIS
VIS offers world class, sports facilities with specialized coaches for, Athletics, Badminton, Basketball, Swimming, Squash, Football, tennis, Swimming, Karate.
Music, Dance, Drama and Art at VIS
VIS is an artistically intellectual community founded on diversity and inclusion, it embraces differences in culture, race, ethnicity, gender expression & identity, Specific Educational needs, ability, socio-economic status, religion, nationality, immigration status, age, body type, and the many forms of life experience present in our community. Students are encouraged to pick up one of the art forms from among a wide range offered at school.